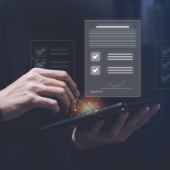 Installing mobile applications on your Android device without proper verification can expose it to potential vulnerabilities, such as data breaches and unauthorized access. By adopting a systematic approach to app verification, you can protect your device and preserve the integrity of your personal data. This short guide offers practical tips on how to verify apps before installation to boost your digital safety.
Check app permissions and reviews
When considering an app for installation, start by reviewing the app's permissions and user reviews. Android apps typically require certain permissions to function correctly, but excessive or unnecessary permissions could indicate a potential security risk. Review the requested permissions and compare them with the app's intended functionality. If the permissions seem irrelevant to the app's purpose, it might be best to avoid installing it. Additionally, pay attention to reviews that highlight any security or privacy concerns, as they can provide valuable insights into the app's trustworthiness.
Leverage Google Play Protect
Google Play Protect helps ensure the security of your apps and the privacy of your data. This robust feature conducts comprehensive checks on both apps and devices, proactively identifying and flagging any potentially harmful behavior. From running safety checks on apps prior to downloading from the Google Play Store to alerting you about potentially risky apps, Google Play Protect offers a range of safeguards to keep your Android experience secure.
Download apps only from trusted sources
To reduce the risk of installing malicious apps, it is recommended to download apps only from trusted sources, such as the official Google Play Store, Amazon Appstore, and other reputable third-party app stores. These platforms have measures in place to detect and remove potentially harmful apps, providing an additional layer of security. Note, however, that even reputable app stores are not completely safe.
In any case, it's best to avoid downloading apps from unfamiliar websites or sources, as they may distribute modified or counterfeit versions of popular apps that contain malware.
Perform a background check
Before installing an app, take a moment to research the developer and their reputation. A simple Google search can reveal valuable information about the developer's track record, any past security incidents associated with their apps, or any notable controversies. Established developers with a positive reputation are more likely to prioritize user security and privacy, making their apps a safer choice. If the developer's background raises concerns or if there is limited information available, exercise caution and consider alternative apps from more reputable sources.
Use mobile security solutions
Installing a trusted mobile security solution on your Android device can provide an extra layer of defense against malicious apps. These security apps can scan downloaded apps for potential threats, identify suspicious behaviors, and even block installations of harmful apps. Look for reputable security apps in the official app stores, read user reviews and ratings, and choose one that suits your needs. Regularly update the security app to ensure it stays current with the latest threats.
Need assistance in safeguarding your mobile devices and/or computers? Contact our team of IT professionals for valuable insights and expert guidance.
Published with permission from TechAdvisory.org.
Source.