Free Microsoft Risk Assessment And Migration Plan Shows You The Easiest, Most Budget-Friendly Way To Upgrade Your Windows 7 And Windows Server 2008 Machines
As a local Microsoft Certified Partner, my company has committed to helping businesses in the GTA area by offering a Microsoft Risk Assessment and Migration Plan for free.
At no cost, we'll come to your office and conduct our proprietary 99-Point Risk Assessment — a process that's taken us over 10 years to perfect — to not only determine what specific computers and servers will be affected by this announcement, but also to assess other security, backup and efficiency factors that could be costing you in productivity and hard dollars.
After performing this Assessment for 100's of companies like yours, we're confident that we will not only be able to expose a number of security risks and issues that you weren't aware of, but also find ways to make your business FAR more efficient and productive.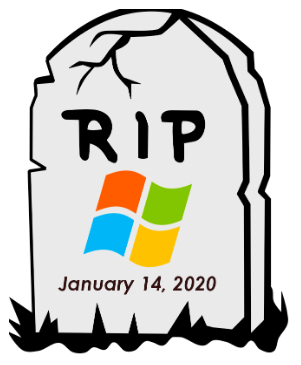 Giving you instant disaster recovery and the peace of mind that comes with it. You'll never lose data or be down more than 15 minutes due to a server crash, hardware failure, employee mistake, fire or other data-erasing disaster.
Lowering your IT support and maintenance costs. We can typically save our clients between $500 and $5000 while giving you and your employees the freedom and flexibility to work from anywhere, anytime, on any device, thanks to new cloud solutions we have available.
If nothing else, you'll gain a 3rd-party review of your computer network's security for FREE.
To claim your Free Risk Assessment and Migration Plan, simply complete the form on this page.
Fill Out This Form To Claim Your Free Risk Assessment And Migration Plan
Important! We hate spam as much (or more!) than you and promise to NEVER rent, share, or abuse your e-mail address and contact information in
any way.
C.I.M.. was able to migrate our 14 branches across Canada from a frame relay network over to a VPN network with a DSL backbone. The changeover provided increased productivity with access to the internet and email for all branches as well as a communication savings per month of $5500. They are our ...Read More
Domenic Lucchese
Corporate Technology Manager
Wainbee
We all appreciate the great service CIM provides and we are great fans and promoters of the company. I'll be bringing my own desktop by for some TLC. It appears to have a nasty Trojan on it that I hope you fellows can clean. Thanks for the continuous follow up. It's what separates CIM from ...Read More
David Wojcik
Mississauga Board of Trade